Robotic arm palletizer, robotic palletising, robot palletizing system
Product Detail
FAQ
Product Tags
The palletizing robot is mainly designed for palletizing applications. The articulated arm has a compact structure and can be integrated into a compact back-end packaging process. At the same time, the robot realizes the item handling through the swing of the arm, so that the previous incoming material and the following palletizing are connected, which greatly shortens the packaging time and improves the production efficiency.
The palletizing robot has extremely high precision, precise picking and placing of items, and fast response. The robot's palletizing action and drive are realized through a dedicated servo and control system. It can be repeatedly programmed through the teach pendant or offline programming to achieve different codes for different batches of products Fast switching of stacking modes, and can realize the palletizing operation of a single machine on multiple production lines!
Contact: jianlongpacking@gmail.com Whatsapp: +8618020515386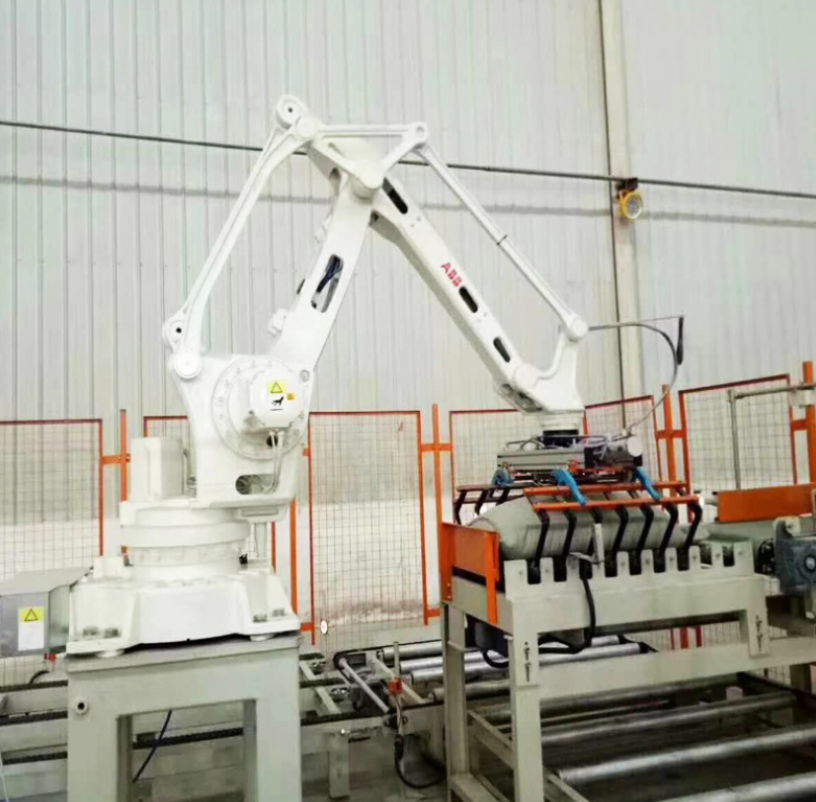 robotic arm palletizer,Robotic Bag Palletizer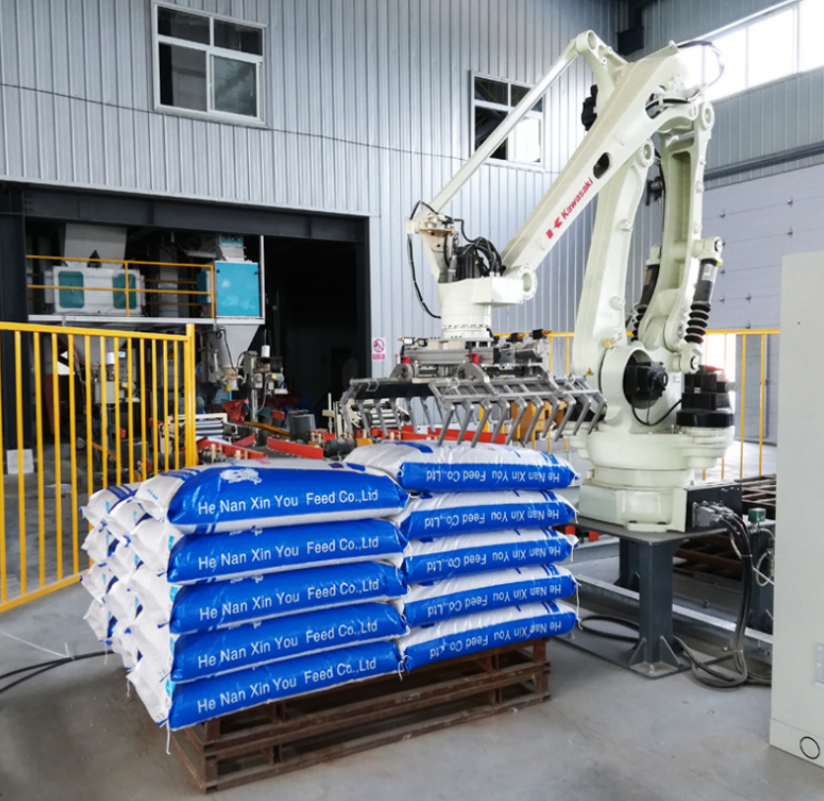 Automatic robot palletizer, robotic palletizing equipment
Characteristic:
1. Simple structure, few parts, low failure rate and convenient maintenance.
2. It occupies less space, which is good to the layout of the production line and leaves a larger warehouse area.
3. Strong applicability. When the size, volume and shape of the product change, only need to be modify the parameters on the touch screen. Different grippers can be used to grab bags, barrels and boxes.
4. Low energy consumption and reduced operation cost
5. The operation is simple, only the starting point and the placement point need to be located, and the teaching method is simple and easy to understand.
Robotic gripper
Customize different robotic grippers according to different needs of various industries.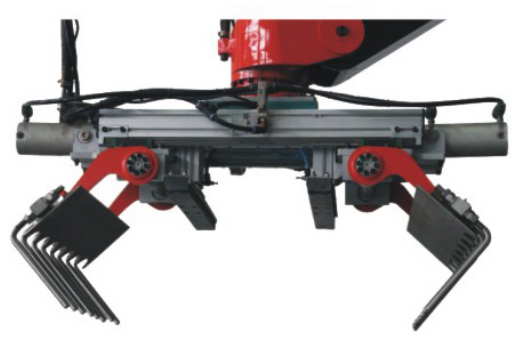 Grab gripper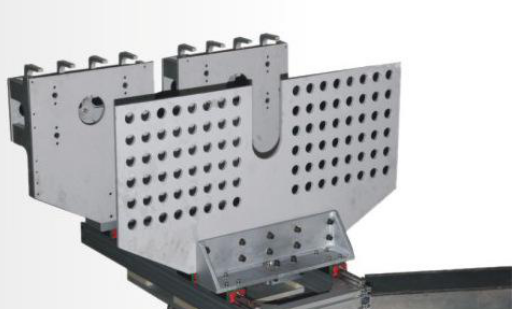 Splint gripper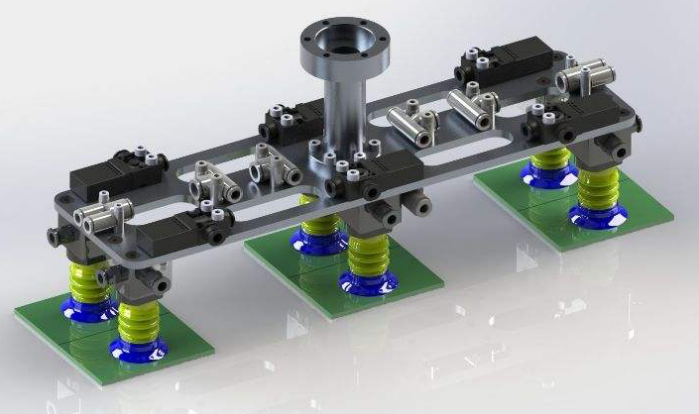 Vacuum gripper , robot suction gripper
Cooperation partner: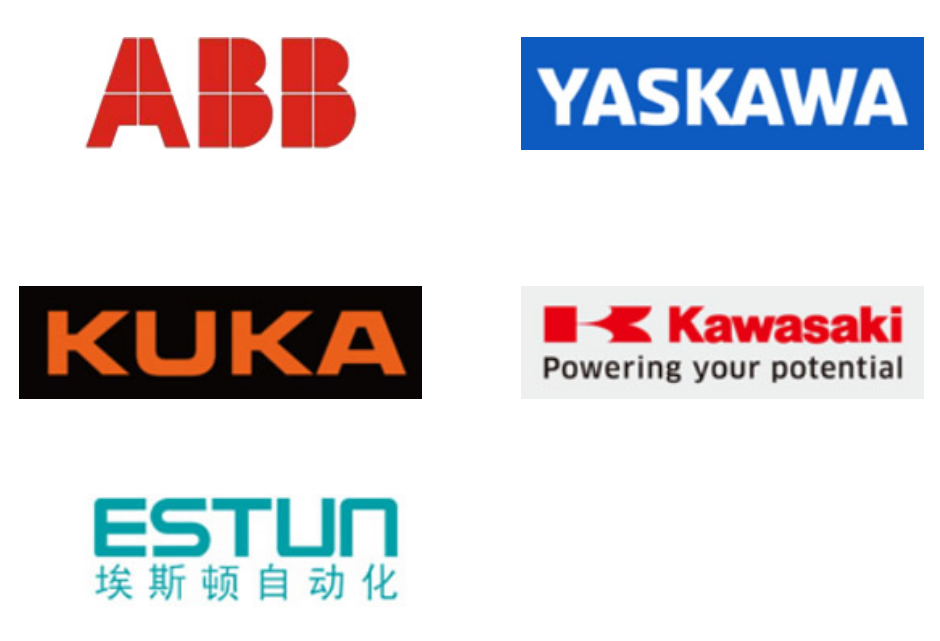 ---
---
Write your message here and send it to us
Related products
Introduction Robot automatic packing machine wide application range, cover an area of an area small, reliable performance, easy operation, can be widely used in food, chemical industry, medicine, salt and so on the various products of high-speed automatic packing production line, with motion control and tracking performance, very suitable for application in flexible packaging systems, greatly shorten the cycle time packing. According to the different product customization gripper. Robot palle...