Granules packaging machine, open mouth bagging machine, granule bag filler DCS-GF1
Product Detail
FAQ
Product Tags
Product description:
Working principle
The granule packaging machine with single hopper needs to manually wear the bag, manually put the bag on the discharging spout of the packing machine, toggle the bag clamping switch, and the control system will drive the cylinder after receiving the bag clamping signal to drive the bag clamp to clamp the bag and start feeding at the same time The mechanism sends the material in the silo into the weighing hopper. After reaching the target weight, the feeding mechanism stops feeding, the silo is closed, and the material in the weighing hopper is filled into the packaging bag by gravity feeding. After the filling is completed, the bag clamper will automatically open, and the filled packaging bag will automatically fall onto the conveyor, and the conveyor will be transported back to the sewing machine. The bag will be manually assisted to sew and output to complete the packaging process.
Technical description
DCS-GF1 granule bag filler is used for quantitative packaging of granular materials in grain, rice seed, fertilizer, chemical industry, food and other industries
1. New optional functions:
Automatic thread cutting and sewing bag with photoelectric induction.
Automatic lifting adjustment of conveyor
Chain plate conveyor (or roller conveyor)can be used in chemical industry such as chemical fertilizer
2. Brief introduction of packing scale:
The imported high-precision sensor and intelligent weighing controller are adopted, with high precision and stable performance.
Automatic correction of blanking difference, automatic tracking of zero point, overshoot detection and suppression, alarm of over and under quantity.
The forced execution function under the simulation state can truly realize fault self diagnosis and facilitate maintenance and repair.
In case of failure in the automatic control process, as an emergency measure, the whole packaging process can be completed manually without interruption of packaging operation.
Automatically count the number and quantity of packages. With RS232 serial port and printer interface, it can communicate with computer and realize data printing.
The imported pneumatic actuator is adopted, and the inlet and outlet pressure of the cylinder can be adjusted, which makes the work more reliable and pollution-free. The imported stainless steel is used to contact the material, which meets the requirements of food hygiene, corrosion resistance and prolongs the service life of the equipment.
Safety design, pneumatic components, electrical appliances and instruments are all protected to ensure equipment and personal safety.
Humanized design. When the packing quantity is changed, the height of the conveyor can be adjusted automatically, and the sewing machine can cut the thread automatically; the conveyor is equipped with a back switch, which can return the package with sewing defects for secondary stitching.
Video:
Applicable materials: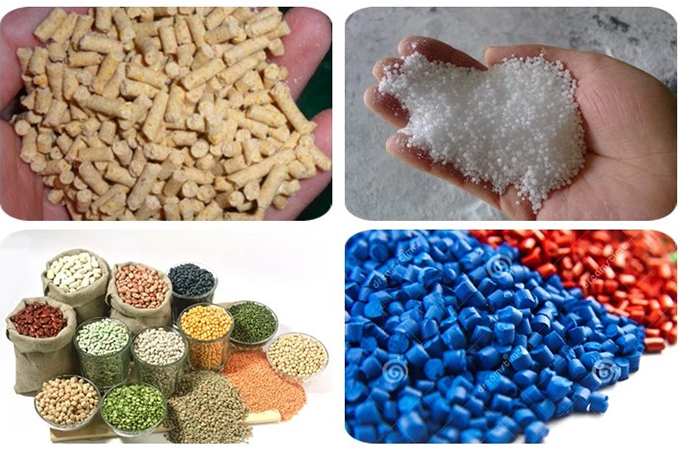 Technical Parameter:
Model

DCS-GF

DCS-GF1

DCS-GF2

Weighing Range

1-5, 5-10, 10-25, 25-50 Kg/bag, customized needs

Precisions

±0.2%FS

Packing Capacity

200-300bag/hour

250-400bag/hour

500-800bag/hour

Power supply

220V/380V, 50HZ, 1P/3P ( Customized)

Power (KW)

3.2

4

6.6

Dimension (LxWxH)mm

3000x1050x2800

3000x1050x3400

4000x2200x4570

The size can be customized according to your site.

Weight

700kg

800kg

1600
Products pictures: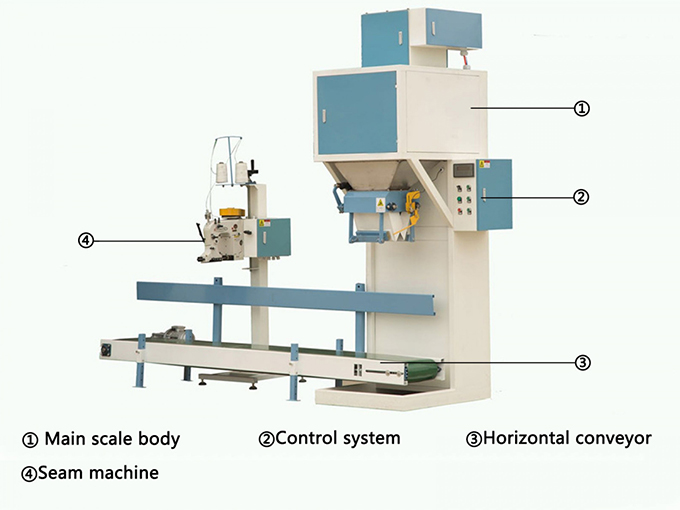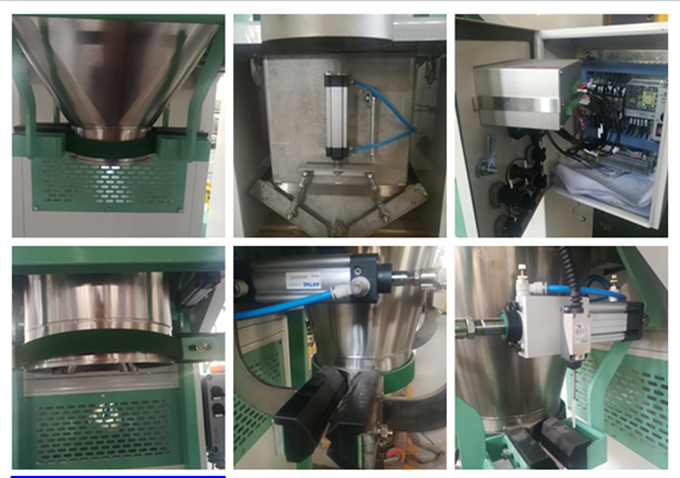 Our Configuration: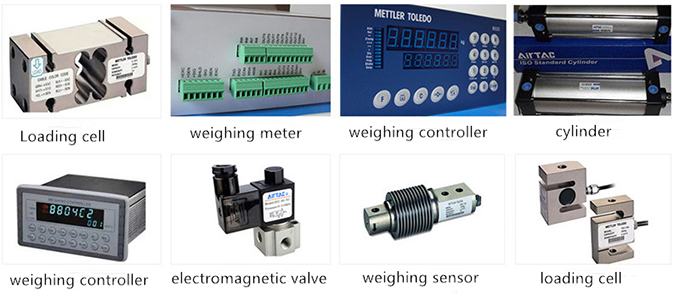 Production Line: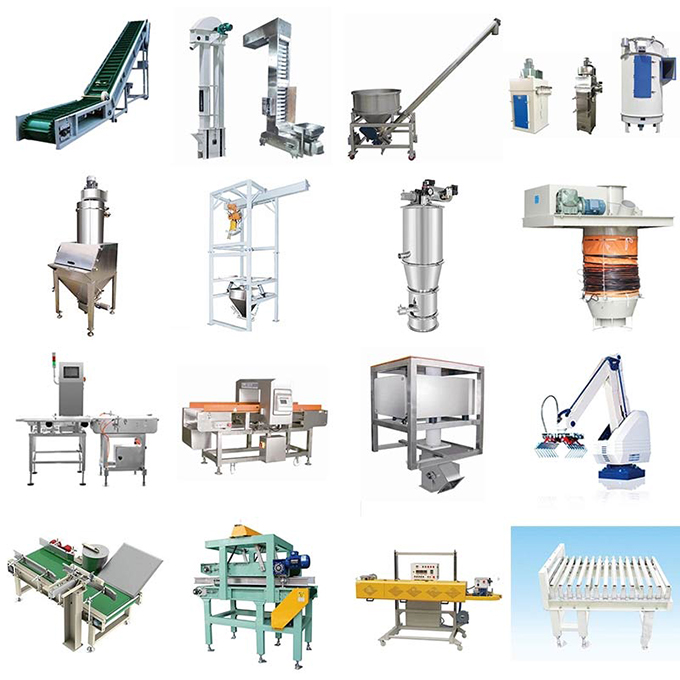 Contact: 
Mr.Yark  
 Whatsapp: +8618020515386
 Mr.Alex  
Whatapp:+8613382200234
---
Previous:
Duplex Gravity Open Mouth Bag Filling Scale, Net weight gravity packing scale,Duplex Gravity Filler DCS-GF2
---
Write your message here and send it to us